Your Ticketing Professionals
No Contracts · No Hidden Fees · No Invoices
Welcome to My Ticketing Pro! You deserve professional ticketing services for events of any size at no cost to you. Gain access to advanced and innovative features with unlimited technical support to use them. Manage your customizable, robust ticketing website and POS from any device with supported OS, modern web browser, Internet access, and camera.
Scroll down to learn more.
Key Features
Hover over features to learn more.
See Info for more details.
Design
Full Website
Image Gallery
Sponsors
Custom Fonts
Custom Colors
Mapped Venue
Calendar Integration
Custom Forms
Custom Surveys
SEO Optimized
Social Media Links
Tickets
QR Codes
Admissions
Add-ons
Bundled Packages
Attendee Distinction
Automated Pricing
All-in-Price Options
Custom Terms
Comp List
Custom Coupons
POS & Scan
Program
Data Storage
Exhibitor Applications
Hidden Tickets
Special Category
Guest Entry
Scheduling
Venue Rooms
Room QR Codes
Custom Tagging
Filtered Activities
Automatic Updates
Admin
Full Setup
Event Managers
Event Staff
News Updates
Affiliate Setup
Refund System
Cash Flow
Ticket Breakdown
Productivity Tracking
Zip Codes
Your Data
More features are included with even more to come!
Events
MTP offers solutions for all types of events like Pop Culture Conventions, Arts & Crafts Fairs, Concerts & Music Festivals, School Sporting Events, Weddings, Carnivals, and more!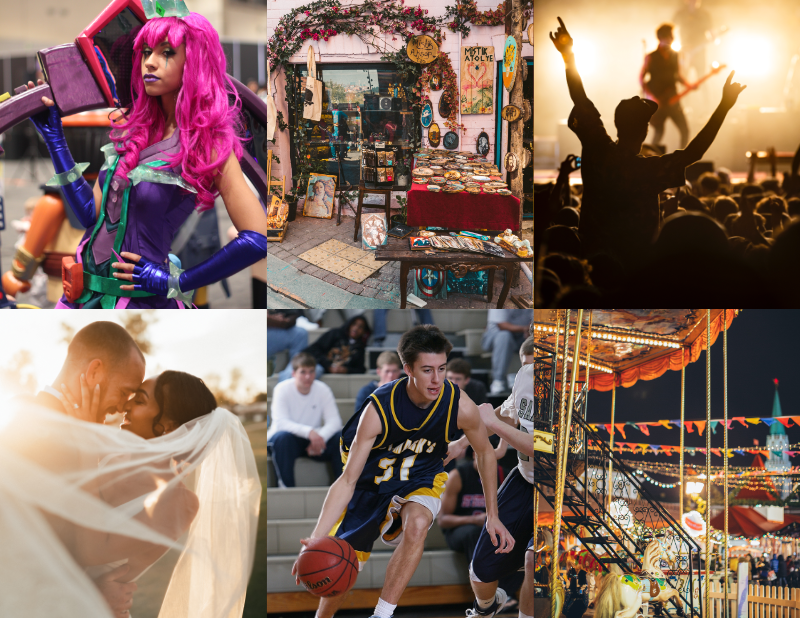 Rates
MTP costs you nothing to use. Sign Up and get started today!
Stripe
$0.30 + 2.9%
Per Transaction
Paid by attendee or you.
See Info for more details.
Admissions
$1.00 + 2.5%
Max Fee Cap: $5.00
Paid by attendee.
$200+ tickets only $5 fee
Add-ons
$0.25 + 1%
Max Fee Cap: $1.00
Paid by attendee.
$80+ add-ons only $1 fee
POS
No fees for cash purchases at the door.
Please contact us for special rates for not-for-profit events.
Accessibility
MTP is designed to work without the need for device-specific apps or expensive equipment purchases.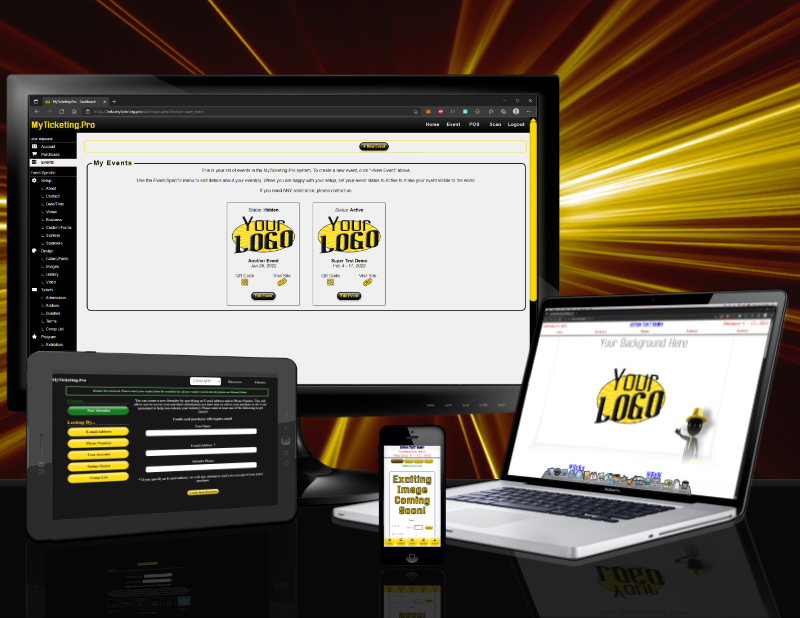 Support
High-level service that doesn't cost you extra.
MTP technical support is here to help you succeed.
Email
Use the Contact Us button at the bottom of the page to send an email to MTP.
*Make sure to check your spam folder for response just in case.
Phone
If you would rather talk or text, call us at

713-396-3136
*Please leave a message if there is no answer, and you WILL be contacted back.
Discord
You can receive live help at our channel.


*The most useful tool for calls, texts, video chats, and screen shares.
In-person
Do you need in-person help for staff training or even running your event registration? Let us know.
Feel free to reach out to us and test our response times!
Decision
Let's be honest...
There are many ticketing companies out there to choose from, and you have to decide which one will serve your event best. It can be a daunting task, but if you've found your way to My Ticketing Pro, Sign Up for free and take a look under the hood with no contract or obligation.
Our clients choose us because of our responsive support and comprehensive solution. We listen to your needs and incorporate features that are important to you.